How may your SBI address be changed? How can I modify my address in SBI? 3 days of work In India, SBI is a reputable bank. The services offered by SBI Bank, such as their extensive network of branches and ATMs and excellent online capabilities, will undoubtedly be useful to you if you hold an account with them. We'll look at how to alter your address in SBI in this article.
SBI Address Change
If for some reason your home address changes, you must update it in the bank. If this is not done, the bank will be unable to reach you and the required documents will not be sent.
SBI Address Change Form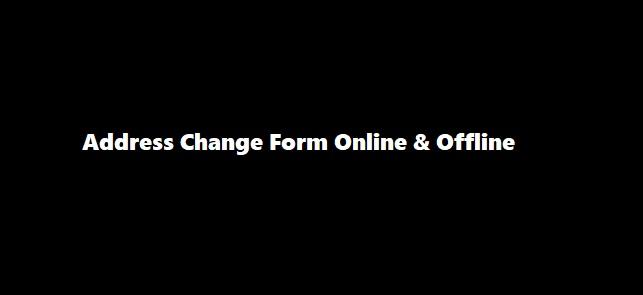 Download the SBI Account Address Change Form
The chip-equipped ATM card must be supplied to your address in accordance with the new RBI rule; if your address has not been updated, you will not get the ATM card provided by the bank. Knowing how to change an address is crucial for this reason.
What documentation is needed to alter your address on your SBI account? Only KYC papers, such as those listed below, are required.
Aadhar card.
PAN card.
Ration card.
NREGA Card.
LIC Policy – ​​On which your address is given.
Voter ID Card.
How may your SBI address be changed? How can I modify my address in SBI? There isn't a way to alter your address in SBI online right now. You must fill out the SBI address change form in person at the bank branch. Its procedure is described in detail below:
Step 1: You must first visit the SBI branch.
Step 2: When you visit the bank, you must pick up an address change form.
Step 3: Fill up the form accurately with your account number, old address, and new address.
Step 4: At this point, sign the form that has been submitted to your SBI, making sure to include the date.
Step 5: Now that your address is shown on the form, take out the Xerox and sign it.
Step 6: Present the records to the bank representative.
Step 7: The bank representative will examine the original copy of the papers you have provided to confirm your address.
Step 8 – Subsequently, bank employees will change your address on file.
Step 9: You will shortly get an SMS on your registered cellphone number informing you that your address has changed.
You may quickly alter your address in the bank by following these instructions.
How can you tell if your SBI account has your current address updated?
With the use of SBI Internet Banking, you may verify your revised address.
Open the onlinesbi.com website for SBI Net Banking on your smartphone or PC.
Use the SBI Net Banking user name and password to access the account.
Now select "Account Statement" from the menu's options.
Now choose your account number on the next screen.
Select the statement period you want to use, then click the Proceed button. 'By Month' is an option.
You can pick "Last 3 Month" or "Last 6 Month," then click "By Date" and type the statement for the desired time period. For a year, you can download any SBI statement.
You may now view your account information on the new screen, where your new address will also be shown.
In this post, we covered how to modify the SBI Me Address Change Form. Simply fill out a form and deliver it to the bank. Please let us know if you have any questions in the comments section below.